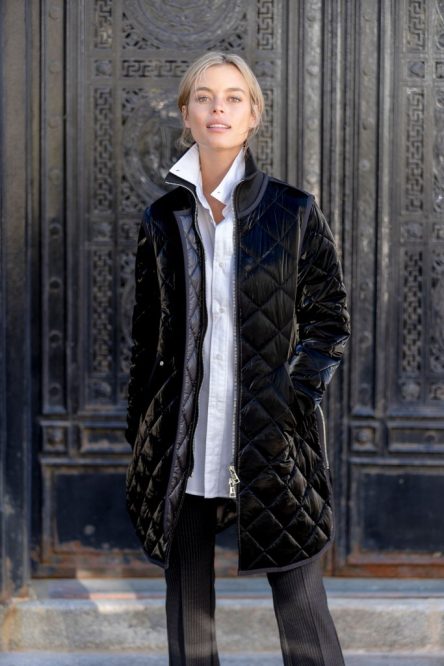 This story is about a journey! One that I have embarked on a very long time ago not knowing where the road would take me. Along the way, I've had support from some amazing people.
Adrøit Atelier was created from a series of events that occurred and instead of being defeated, I surrounded myself with talented individuals and together, we persevered, we kept on going, nurturing the ultimate goal; to offer you this brand.
Adrøit Atelier features women's contemporary fashion designed in Montreal. Our collection comprises outerwear and ready-to-wear styles with some items made in Canada. We are proud to partner with local suppliers as well as trusted overseas experts.
What is an Adrøit Atelier woman? She's confident and worldly, with an amazing sense of humour and style. She is resourceful, clever and ingenious, embodies a relaxed femininity, and cultivates her own subtly sexy, yet casually elegant look.
We can't predict what the future will hold, but we do know this… Adrøit Atelier will keep offering eye-catching pieces to outfit your mood and inspire your day.
Life is a journey, and you deserve to feel fantastic as you forge your own path!
Just be You: Perfectly Imperfect!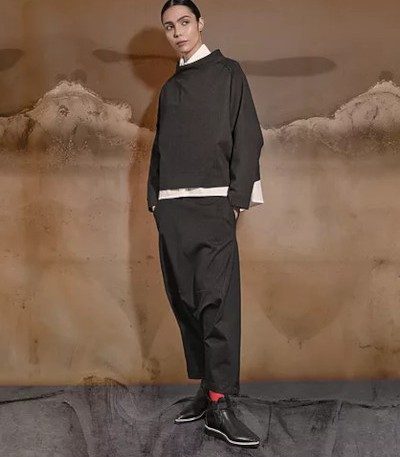 Kedem Sasson was born in Givatayim, Israel in 1964. After his military service he completed his studies at the Tel Aviv Engineering and Management College.
At the age of 26 and following a Ministry of Labor course in public relations, he shifted to the fashion industry and in 1995, opened his own studio.
Besides fashion design for the broad public, Mr. Kedem began designing for dancers (Rina Sheinfeld, Vertigo), for the theater (Medea, Gesher Theater), for various musicals (the Idan Reichel Show), cinema (Secrets) and TV (In Treatment, Golden Girls, Dolls).
Amma by Kedem Sasson
Kedem sasson known as an architect of clothing because of its sculptural cuts "for me the fabric is like a canvas to paint on or any other material that I can sculpt him.
The brand holds boutiques in Tel Aviv in addition to many boutiques worldwide (USA, Australia, Russia Germany and Finland) which sell the Kedem Sasson brand name.
In 2016 Kedem sasson opened a new brand by the name AmmA – over size for small women – bohemian chic in Shabazi st Tel Aviv.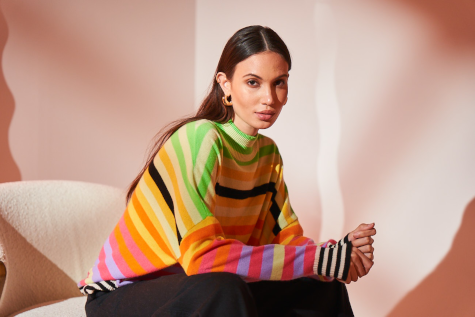 Brodie Cashmere uses only the finest super-grade, 100% pure cashmere from Mongolia. All of our garments are beautifully hand-finished by craftsmen and are all machine washableand won't pill, so you can enjoy luxury and quality that's made for living. As a premium maker of cashmere jumpers and sweaters, we take pride in catering to a wide range of personal tastes and styles here at Brodie Cashmere.
Our hardy cashmere goats endure extreme terrain and bitter temperatures, to produce a soft, downy undercoat. The harsher the conditions, the better the undercoat, which is carefully hand-combed to ensure ultimate quality.We use the skills and knowledge passed down generation to generation from the borders of Scotland. Choosing only the best fibers, the result is soft, beautiful yarn, and hand finished garments produced by craftsmen.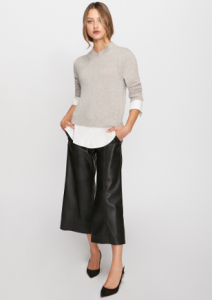 Based in Los Angeles, Brochu Walker is a contemporary womenswear label known for its clean lines and intercontinental aesthetic. Brochu Walker is driven by an idealistic sense of place, product, and lifestyle. The women of Brochu Walker, led by brand CEO Karine Dubner, bring a unique luxury collection influenced by european design. The warmth and cozy naturalism of California, the simplicity and classic sophistication of Paris, the British edge and confidence come all together in a collection that is effortless, feminine, and intriguing.
Luxurious Cashmeres, Linens, Silks, Alpacas, and Cottons are used across all seasons and given gentle and intuitive handling. With the Brochu Walker woman in mind—a strongly independent, chic, lighthearted woman who multitasks daily, travels often, and intrigues whether on or off duty—each Collection is timeless yet freshly considered for the here and now. Brochu Walker's the only label that can take your cozy and understated look to the next level. The label's knitwear collection is designed with sleek muted tones in a range of super-soft styles. From chunky-knit pullovers to sleeveless sweaters, every piece is a staple you'll always rely on.
With unexpected details that give rise to lasting emotion, The Brochu Walker raison d'être is: "where Chic meets Cool."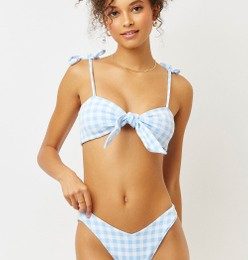 In 2012 Malibu raised founder Francesca Aiello began her mission to create the perfect bikini after her mother encouraged her to have swimsuits custom made. Soon, she was creating bikinis for friends and gained even more momentum when she began to showcase her swimsuit designs on Instagram. After creating two collections, Francesca made her Miami Swim Week debut in 2014, making her the youngest designer ever to do so. Francesca Aiello's designs have been worn by supermodels and celebrities including Gigi and Bella Hadid, Hailey Bieber, and Kylie and Kendall Jenner.
Frankies Bikinis is a global online destination for fashion-forward beachwear inspired by Malibu and made in Los Angeles. Known for high-end fabrics, fashion forward shapes, and cheeky bottoms, our bikinis look great on everybody. Since the company's inception, Francesca Aiello has evolved the brand into a beach lifestyle brand, expanding product offerings to include ready-to-wear clothing and beauty. Frankies Bikinis' designs can be found in better retail boutiques nationwide.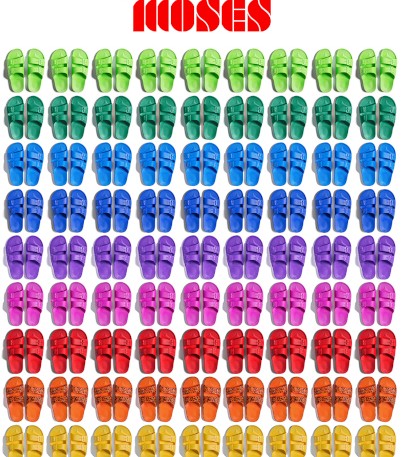 Moses was created to add coolness and comfort to your everyday life. We're here to bring sunny summer days into a 365 experience!
Made from a breed of plastic called PCU, a superior grade of sustainable plastic injected with Air, & NATURAL OILS,
a unique combination that creates a durable and ultra comfortable new feel of walk.
The FREEDOM slippers are sustainable / durable
The FREEDOM slippers are produced in socially compliant factories in P.R.C
The FREEDOM slippers are washable / just a sponge & regular soap
The FREEDOM slippers smell of milk & honey & they will not make your feet stink
The FREEDOM slippers are also Animal friendly
They can also be worn with socks for a fresh NEW look in winter.!
MORE TO COME, IN THE MEANTIME……LET'S CHILL FOR A MINUTE…
Peace & love,
TEAM Moses.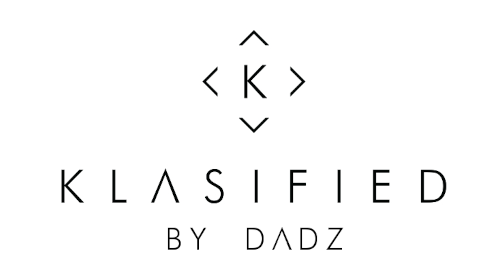 Klasified
Life is too short to wear boring accessories!
Klasified defines fashion in a whole new brand and style. We specialize in trendy, fashionable accessories that provide you with unique design while allowing for your true personality to shine through.
Klasified's inspirational approach to style and fashion come through a passion for being unique without breaking the bank.
The Klasified brand was created with the intention of bringing you the latest accessory trend of the season, from masks to slippers from hats to hair accessories we have you covered!
Join the Klasified team and show the world your true colors!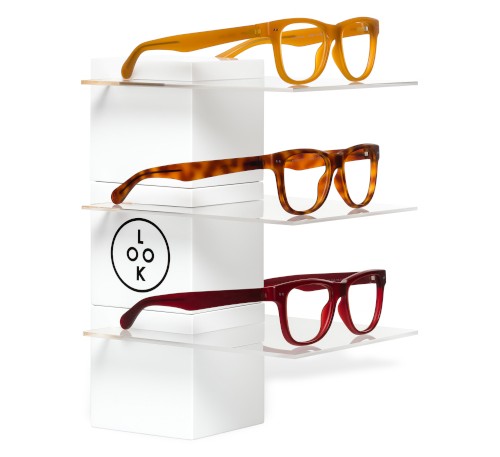 FEAR NOT THE FINE PRINT
LOOK, THIS IS SIMPLE.
We're here to help make wearing readers a fun, fashionable and fearless experience – wherever you need to read the fine print. Every pair is designed to make you look and feel your absolute best, in any and every situation (even the most dimly lit ones). Because we think confidence looks good on everyone.
WE SEE THINGS DIFFERENTLY.
We believe age is nothing but a magnification number and just because your eyesight is changing, doesn't mean you have to. You should never have to surrender your style for a moment of clarity – no matter how small the font or the size of your screen. So we aim to reframe the whole conversation about readers and make glasses that you can wear proudly.
WE REVEL IN THE DETAILS.
Especially the finely crafted ones. We know quality should be something you can see (with or without your readers on). Which is why we chose ultra-lightweight matte frames, the finest Italian spring hinges that bend and flex with you, and prescription quality lenses that let you see the world like never before.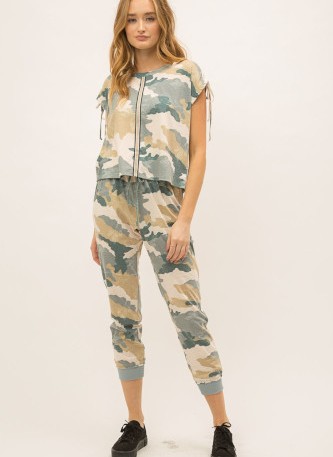 Located in the heart of Los Angeles, Mystree was established in 2006 with a goal to create a boutique line that would outfit contemporary women with beautiful, high quality clothing. Our collection is mainly knit driven with heavy focus on lace, ruffles, crochet, sweater, and prints. We draw inspiration from west coast bohemian chic intertwined with east coast elegant sexy. Mystree is romantic, sophisticated, and comfortable.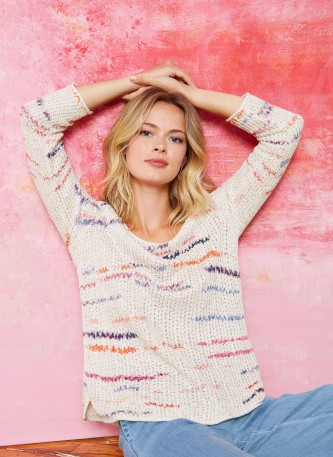 NIC+ZOE is an American fashion brand proudly rooted in Boston. The close-knit company is widely recognized for its innovation, quality, function and style. The brand's modern take on knitwear offers distinctive colors and patterns, feminine textures and soft neutrals designed to deliver luxurious comfort.
NIC+ZOE reflects the spirit and wanderlust of its founder and Chief Creative Officer, Dorian Lightbown, who named the brand after her two children—Nicholas and Zoë. Lightbown studied at Pratt Institute and Rhode Island School of Design and is widely recognized as one of the leading knitwear designers in woman's apparel today. After more than 20 years in knitwear design and development, Dorian launched NIC+ZOE in 2006.
The beautiful design, fine materials and expert craftsmanship layered into every NIC+ZOE piece have attracted a loyal following of women who make busy look good.
Inspired by life, travel, design and textiles, the brand is committed to creating elevated essentials tailored to today's woman.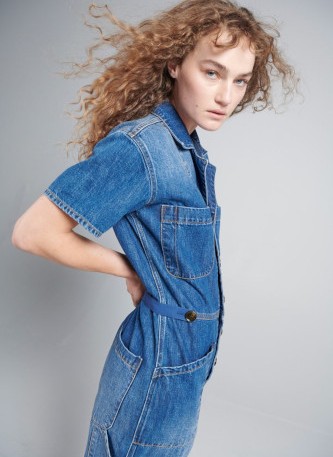 Pistola is a premium denim label offering contemporary ready-to-wear collections designed with the modern woman's independent spirit in mind. Founded in 2013 by industry veteran Grace Na, Pistola skillfully blends expert cuts with a streetwise sensibility. Designed in California, each Pistola garment is meticulously crafted, elevating everyday materials with precise fits and utilitarian style edge, to give women thoughtfully designed classics as wardrobe essentials to live in. Pistola stands by the guiding principle that high-quality denim is for everyone, forever.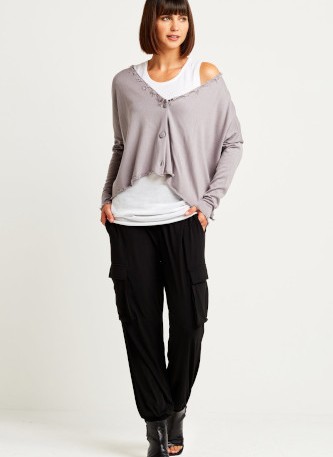 Lauren Grossman, designer-owner of Planet presents a creative collection of women's apparel which uses the finest fabrics. Lauren works with Irish handkerchief linen, pima-cotton, matte jersey, washable vegan leathers, washed silk organza and nylon. The palette consists of soft hues of natural colors, such as moonstone, khaki, chambray and lots of white on white. Lauren combines modern fabrics with innovative textures to create a visually chic way of dressing using layers. The silhouettes are architecturally inspired, which are angular and have an edge of sophistication. Together the fabrics and the body style enhance every woman's figure. This lifestyle way of dressing is size-less, season-less and age-less. Comfort along with style is synonymous with Planet.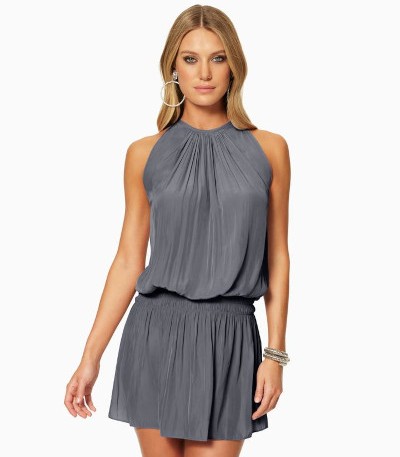 THE WOMAN BEHIND THE BRAND
Founded in 2010 and based in New York City, Ramy Brook is a contemporary womenswear brand designed for a woman by a woman. Through Ramy's signature use of silk fabrics, lively colors, and sophisticated silhouettes, the collection is meant to be a day-to-night solution in a woman's wardrobe. Ramy's designs are inspired by the alluring, strong women she has admired through her life who demand a timeless, elegant and versatile wardrobe. Her clothing evokes an uplifting, happy, and playful attitude, all while highlighting the sexiness and confidence of the woman who wears it.
The brand has a loyal following among celebrities like Cindy Crawford, Julianna Marguiles, Kate Beckinsale, Alyssa Milano, Constance Zimmer, and Lisa Edelstein and has been featured in Glamour, InStyle, Allure, People Style Watch, the Daily Front Row, and Women's Wear Daily. It is available in major and high-end retailers worldwide. Ramy lives in New York City with her husband, three children, and Golden-Doodle puppy Baxter.
"My vision is for women who wear Ramy Brook to feel beautiful and exude confidence, knowing they are sexy, wearing something special, and looking their absolute best."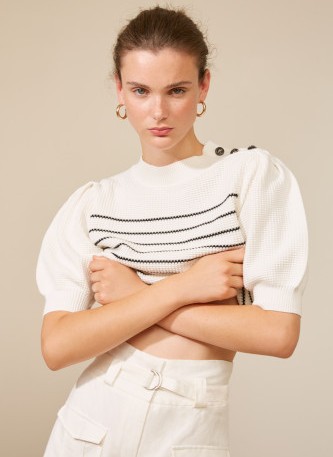 THE HISTORY
It all began when Stella, mad about fashion, met Thomas, a design fanatic. Stella isn't simply interested in fashion – she and elegance have been firm friends since her earliest childhood. Descended from a Chinese Imperial family, she would watch as her grandmother dreamed up silk outfits and her tailor brought the visions to life. As a girl, she designed her own clothes on paper and her mother would make them for her. She heard her calling early in life. Stella and Thomas joined forces and Suncoo came into being in 2007 in Paris.
THE INSPIRATION
Stella finds inspiration in art, architecture, photography and travel. She designs her Suncoo collections by playing with trends, blending neo-romantic inspiration with soft-rock influences. Both knitwear and prints have become Suncoo signatures. Knits are decorated with patterns and a mix of colours and come in various combinations of fabrics. The prints stand out for their originality and colour. These are rich collections, combining the trendy and the essential.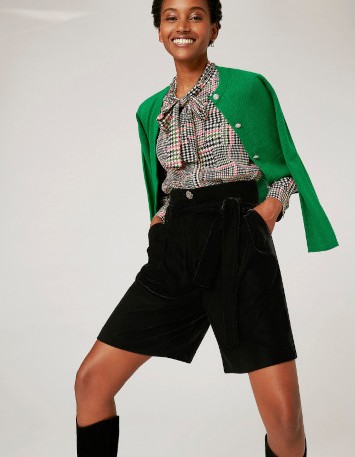 A label is born, Tara Jarmon: elegant clothing, comfortable, colourful without ornaments, sexy but never provocative, gorgeous decorative details: embroidery, a bow; sombre cuts in soft and silky fabrics: muslin, silk, cotton, satin, velvet. A line adapted to the modern women, stylish, sure of herself, full of energy and joy.
Tara Jarmon, where simplicity makes the woman. A label that is both "so" Parisian and Universal at the same time.
With this infinite source of inspiration, the look is re-invented season after season, romantic, sophisticated and alluring but undeniably refined. Tara Jarmon is a label for which fantasy is a key word: mixtures of prints, fabrics and materials, cocktails of colours and attention to every detail.
A concentration of subtlety makes the clothing fashionable and in touch with the styles of today.
All those which have passed through and which work in the company Tara Jarmon know: it is not a basic label; it is a house of fashion. With its pattern makers, its designers, its quality controllers, the experts in all areas are indispensable. Reminiscent of the traditional designer houses.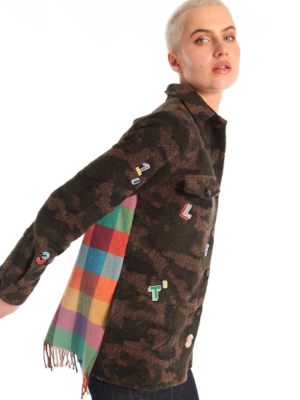 Spanish based brand Vilagallo is a brand that celebrates "classic with a twist". The detailing and colourful design embraces individuality beyond fashion trends. Breaking the rules with versatility and playful humour.
From the start we have been inspired by feminine tailoring, producing impeccable jackets that are now recognised worldwide, worn by celebrities and the coolest girls around town.
Our innovation has no borders; from Tokyo to Paris, Las Vegas to Abu Dhabi the best stores continue to grow and support us. Our eclectic collections inspire and surprise, motivated by the kaleidoscope of global references. Patterned silks, mixed fabrications and diverse prints speak of Vilagallo identity: Creating a modern take on popular classics. The show continues, Stay tuned!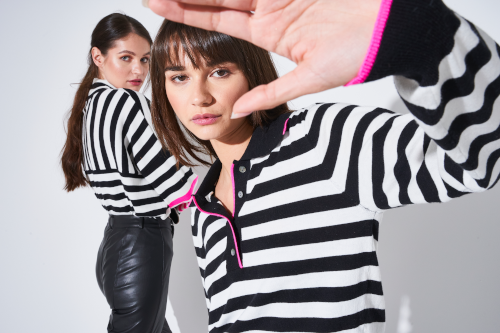 The Cotton Silk collection provides a beautiful, fashionable range of machine washable, lightweight jumpers, cardigans and tops to add to your wardrobe. Using luxurious cotton silk fibres, the pieces are comfortable and easy to wear. Available in a range of colours and styles with pops of Brodie neon, there's something to suit everyone!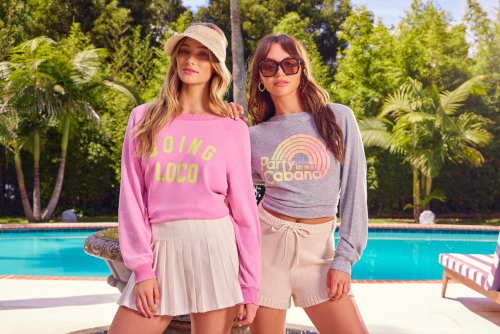 Life is better when you're wearing Wildfox. The contemporary women's line designed in sunny L.A. has embodied the effortless yet edgy ethos of California since it was launched in 2008. From our signature cozy sweaters to our best-selling sunglasses, Wildfox is the ultimate line for the stylish set.
Through our retro-inspired collections, Wildfox has become a favorite line among A-list celebrities and International Influencers and has grown to include a full range of tops, bottoms, sunglasses, dresses, intimates, and swimwear. Wildfox Kids, the "little sister" adaptation of the women's line, launched in 2009. Today, Wildfox continues to develop its lifestyle brand with a sophisticated Ready-to-Wear, cashmere and viral capsule collections with global partners such as Coca-Cola and Mattel. In August 2015, Wildfox expanded into the beauty category with the debut of its first fragrance, in partnership with Elizabeth Arden/Revlon.